Welcome back to Patchwork Dreamer. Well the week might have been short but a lot has happened in this little cabin.
Fabrics have arrived (always a good day) first up is Cleo from Timeless Treasure a rich and opulent collection using textures from the artist Gustav Klimt.
Next fabrics for the Block of the month due to start in a few months time have started to arrive. Lovely batiks many of these are low volume, the brighter colours will come with the patterns when everything is ready. But as a little eye candy I'll show you what I have.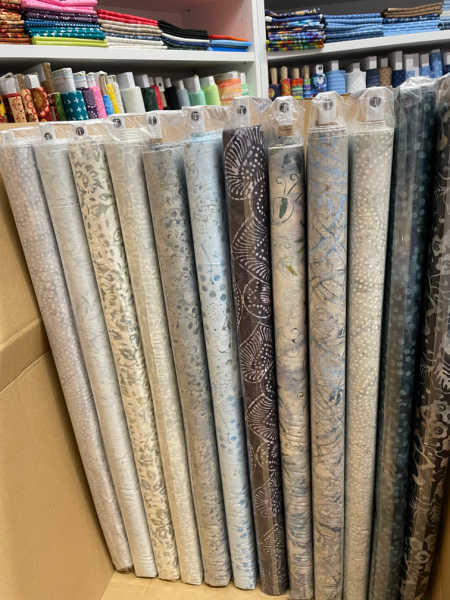 I again have not had much time for sewing but did manage a little hand quilting of my Be My Neighbour quilt. I am quilting each block and then putting together quilt as you go. I will show you how I do this in the next few weeks all being well. The Be My Neighbour was a free BOM by Moda, it was a lovely quilt to make.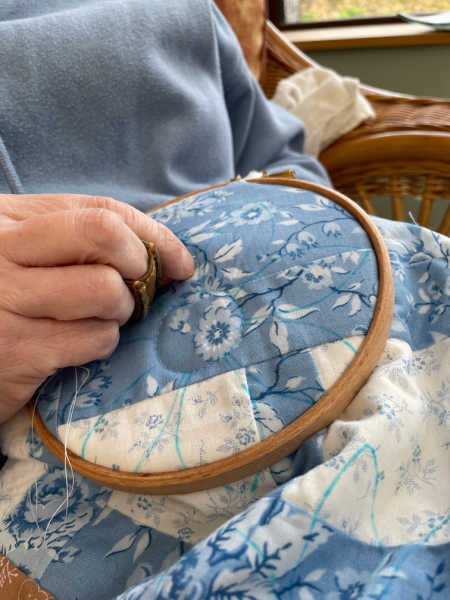 I have also done a little work on the Advent calendar I am hoping to offer you. This is a small block each day for advent you will get a little bag of supplies and each day the instructions will be on this blog. I think you might be able to guess what this applique is!
I have had several customer makes come in this week to, I love seeing what you have made.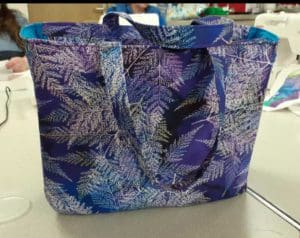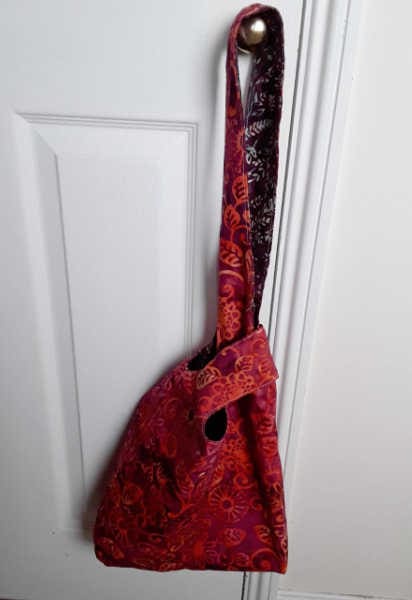 Two bags made by the same lady. The first is from the Mid Summer Night's Dream range. And the second from a bolt end.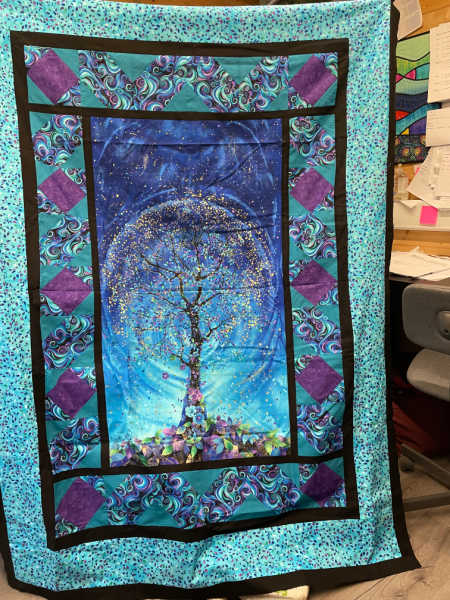 This is another customer make which we spent quite some time working out and adapting a pattern to make it right for her. The fabric was from my Utopia range which I don't have much left of now, and we played with the free pattern for this range. I think it has come out very well.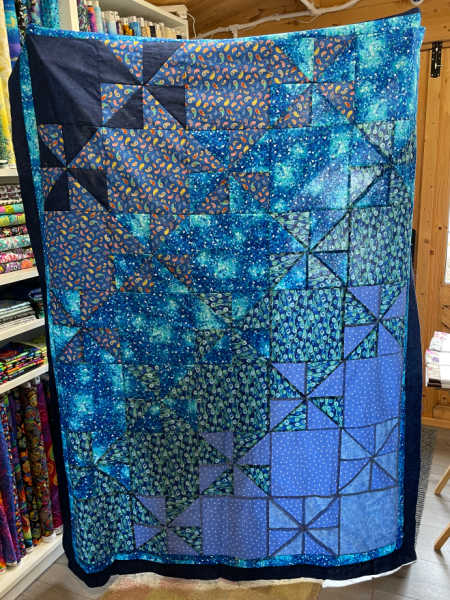 And the final customer make brought in using Patchwork Dreamer fabrics is this one. All sewn by hand, this is another one we had a long chat about and auditioned lots of fabrics. Looking at these photo's there is a definite lean towards the blues.
I have had several chats with customers this week regarding backing fabric. Often people don't need an extra wide (108″) but they do need more that the 40″ to 44″ of a regular bolt. My suggestion is to buy the fabric of choice of the regular bolt, cut it straight down it's length and insert a patchwork strip made up of the left over fabrics from the front. Use a half inch seam allowance to add strength and you have a fabric piece big enough to make the backing and you have used up fabrics that may linger in your stash. Win win! Here is the back of my beginners machine quilt to illustrate, I even used the bargello block that I made a mathematical mistake on.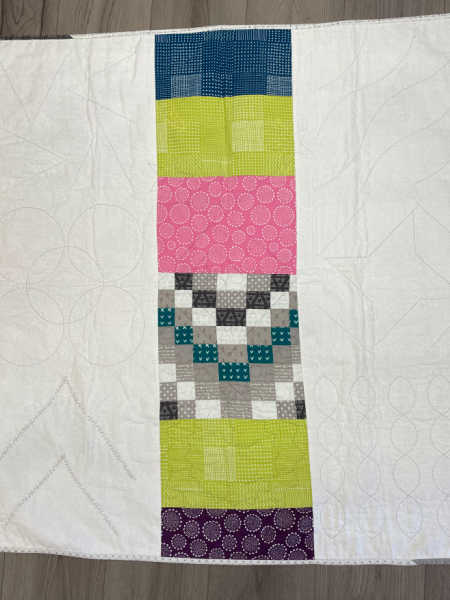 Not many classes this week with it being a holiday. If you live in Cornwall you often have people down during holiday times and that interferes with sewing time! Shocking!
My Wednesday ladies were here and we continued with the Lady's Scrap Basket quilt pattern by Bits 'n Pieces pattern company. Two blocks this week a 9.5″ one and a 10.5″ one they all need a darn good press but you can get the feeling for them.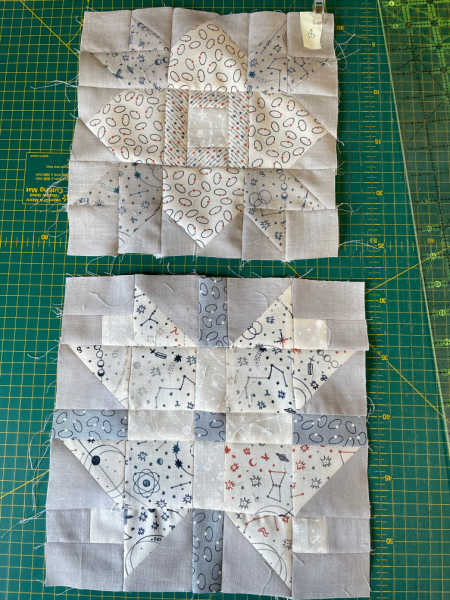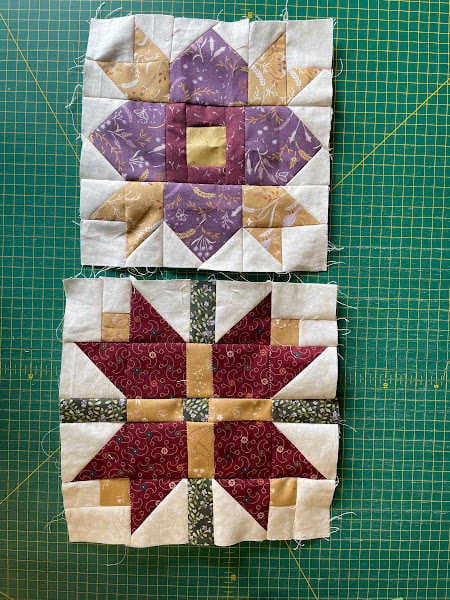 On Friday Jenny from Crafty Like a Fox came and taught the Curvalicious zip wallet by Spencer Ogg These were quite challenging and I suspect gin was consumed once our students got home but wow they look so good.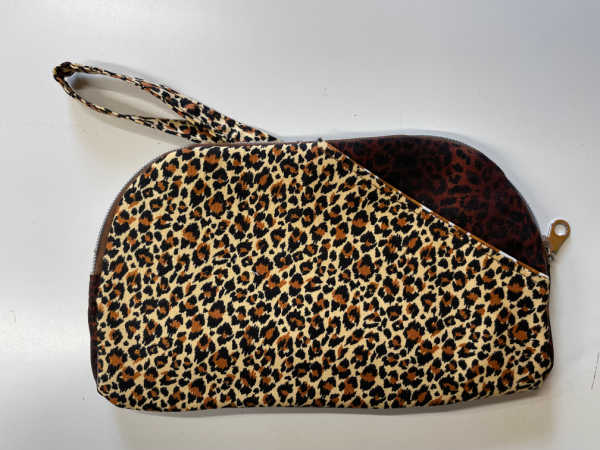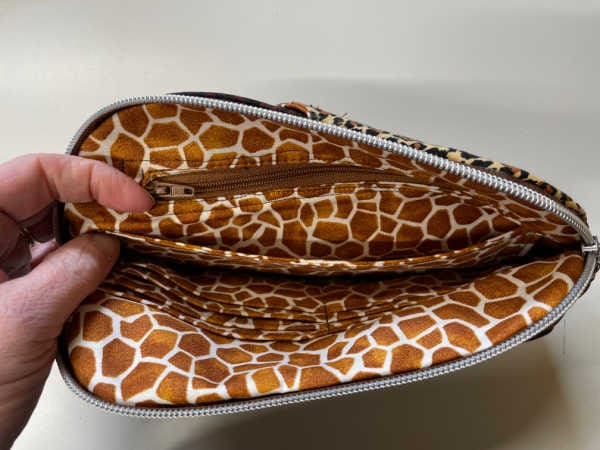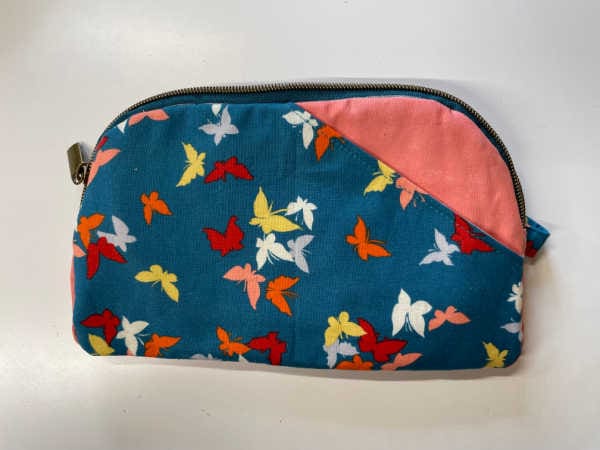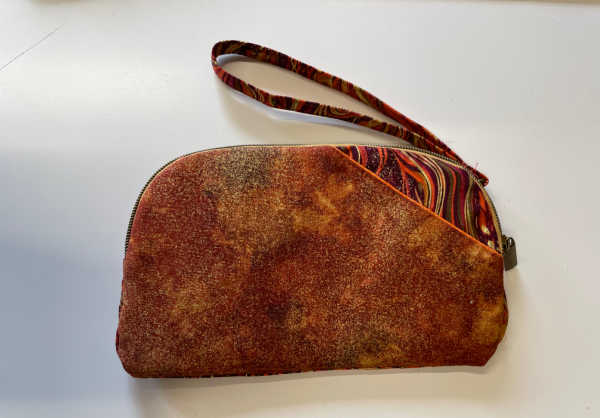 Phew that was quite a long post considering it's been such a short week. I hope you have enjoyed my ramblings and photo's. If you have the time it's lovely to get comments.
Happy sewing all
Mary